September 2, 2023

Macao to add nine new hotel developments

Nine new hotel developments with a total of 3,732 rooms are currently under construction in the second quarter of 2023, with seven located on the Macau peninsula and two in Cotai. The 3,732 rooms of the nine new developments will have a combined gross floor area of 213,009 square metres, with 1,347 parking spaces for cars and 370 spaces for motorcycles.
Meanwhile, eight other hotel projects are under design stage during the same period, with a total of 1,308 rooms to be available upon completion. These rooms will make up a total gross floor area of approximately 61,177 square metres.
According to government statistic, there are 123 hotels and guesthouses in Macao in 2022.
Soft opening of YOHO Treasure Island Resorts World Hotel
The new YOHO Treasure Island Resorts World Hotel at Nam Vam Lake, Macao peninsula will kick start its soft opening very soon. However, the shopping centre of the YOHO Group project will not open until 1 October.
The new YOHO Treasure Island Resorts World Hotel covers an area of 8,100 square meters. The total construction cost of the development is about MOP4.7 billion (US$583.8 million). The new hotel will have a total of 600 rooms and a building height of over 70 metres.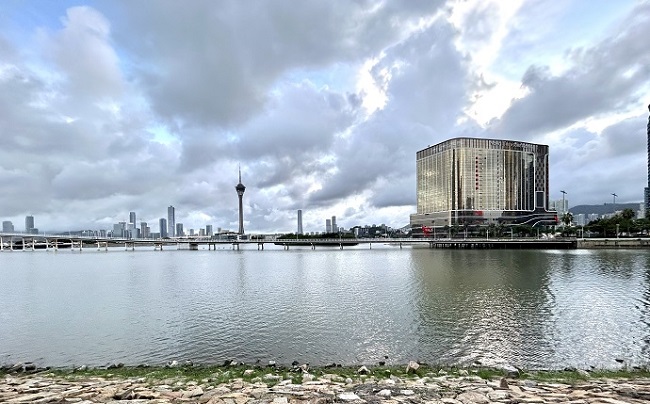 The new YOHO Resorts World Shopping Centre is a five-storey compound covering approximately 400,000 square feet. The development will not include a casino. (Image: MacaoBuild)