Secretary for Innovation & Technology Alfred Sit presided over the seventh meeting of the Joint Task Force on the Development of the Hong Kong-Shenzhen Innovation & Technology Park in the Loop on August 31.
He co-chaired the meeting via video conferencing with Shenzhen Vice Mayor Ai Xuefeng.
Both sides received a briefing on the work progress by the Hong Kong-Shenzhen Innovation & Technology Park (HSITP), while representatives from the Shenzhen Government introduced the latest development of the Shenzhen Innovation & Technology Zone.
Both sides exchanged views on the developments and co-operation of the two innovation and technology parks. They also discussed the work progress of the supporting infrastructure and endorsed the nominations of the next HSITP Board of Directors. To facilitate the Batch 1 development, the HSITP had commissioned consultancy studies in mid-2019 on the batch's technical feasibility and economic impact.
As for supporting infrastructure works, the Loop's advance works are making good progress. It is expected that the first batch of land parcels will be available for the Loop by early 2021.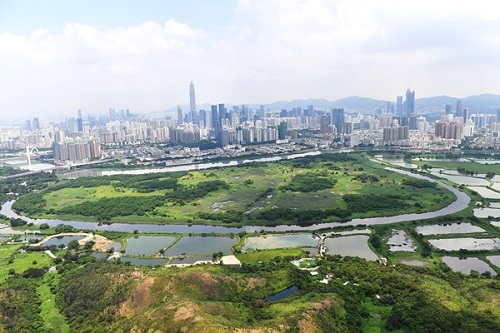 (Photo: HKSARG)