The tender for a Sai Kung site has been awarded on a 50-year land grant at a premium of $531.88 million, the Lands Department announced on August 26.
Lot No. 1003 in Demarcation District No. 214 at Hiram's Highway near Heung Chung Road, Ho Chung, Sai Kung was awarded to Wise Castle Corporation, a subsidiary of Chime Corporation. It has a site area of about 3,563 sq m and is designated for private residential purposes. The minimum and maximum gross floor areas are 3,207 sq m and 5,344 sq m.
The Lands Department will resume 67 private lots with a total area of about eight hectares in Kwu Tung South for the establishment of the Agricultural Park (Phase 1). The lots will be resumed under the Lands Resumption Ordinance and the Roads (Works, Use & Compensation) Ordinance. Notices for the resumption were posted on August 27 and will be gazetted on August 28. The lots will revert to the Government on November 28. The Phase 1 development comprises the formation of land, related infrastructure and associated park facilities as well as associated road works.
Construction works will start this year and be completed in stages between 2021 and 2023.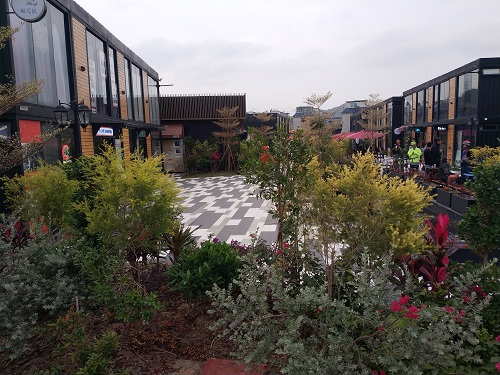 (Photo: Building.hk)