This year, Chengdu has taken "Building the World City of Sports Events" as its development goal. Thus, it is predicted that an investment of RMB 26.08 billion will be made to build the Tianfu Olympic Sports City in the Chengdu Hi-tech Industrial Development Zone as the basis to introduce and host major sports events.
Located at the eastern area of the Hi-tech Zone in the southeast part of Chengdu, Tianfu Olympic Sports City will cover an area of 86 square kilometers. In the future, it will be built into a large-scale sports complex integrating three sectors, i.e. "mountain sports area, aquatic sports area, and core area" and it will meet the demands of hosting Olympic Games in the long-term.
In March this year, the infrastructure of Tianfu Olympic Sports City officially started. In June, Chengdu formally launched the international consulting on conceptual masterplan and urban design of Tianfu Olympic Sports City, which attracted 70 design teams consisting of 104 global famous organizations. The third phase of evaluation meetings closed recently and three international top design teams are the finalists competing for the final design of the core area of Tianfu Olympic Sports City. Among them, Sasaki Associates, Inc participated in the planning and design of Beijing Olympic Games, and Aecom Ltd once took the position of overall planning of London 2012 Olympic Games and Rio de Janeiro 2016 Olympic Games.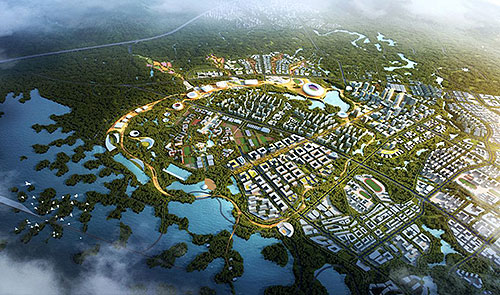 Online and Offline year round advertising package from