Benoy has won the design competition for the Yuqiao Science Innovation Centre project in Shanghai, China, for plots 04B-03, 10B-04 and 11A-06, Lujiazui Pudong area.
Developed by Shanghai Lujiazui Group, the project occupies a key site within the first zone of the World Expo Park of China, a pilot free-trade zone in Shanghai. To the west sits the city's emerging public service centre, the Expo Qiantan area. To the east, the site is adjacent to the Zhangjiang Technology City. Metro line 11 will provide direct connections to the city.
"It is the government's intention to transform Shanghai into a world-class city by 2040," explained Benoy Director and Lead Designer Qin Pang. "With that in mind, we have ensured the design of Yuqiao Science Innovation Centre will allow the development to be seen as an important addition and landmark for scientific development in Shanghai."
The winning design for the development is spread over three plots and connected via above ground pedestrian walkways. At each main connection point there is a prominent plaza which will act as a natural gathering area and focal point for the retail and commercial offerings within the development.
The project has been specifically designed to cater to artificial intelligence (AI) development, identified as one of the top priority industries in the country. The 'AI Park' will be the most prominent component of the scheme and be integrated with research and commercial facilities including Grade-A office towers, corporate headquarters, retail, an intelligent R&D building and serviced apartments.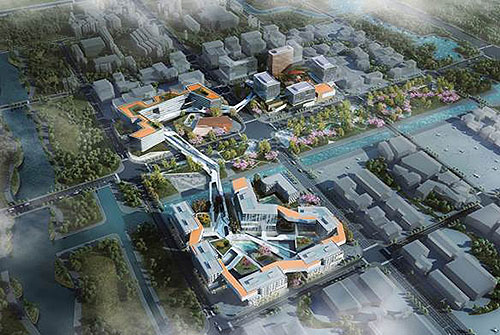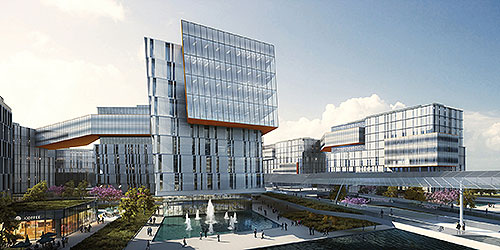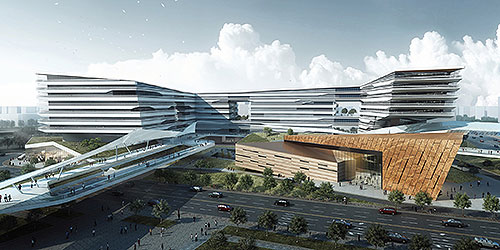 Online and Offline year round advertising package from