With the themes of 'A Blueprint to Success in Music Festival Production' and 'Dante Certification Level 3 Training @ Guangzhou', the course is set to map out the best practices on live event production, from planning and organising music festivals, project management, social media promotion, risk and safety assessment to technology applications such as audio recording and production, AoIP deployment, visual design, lighting solutions and stage setup.
Mr Jimmy Chan, Head of Business Development of Event Safety Alliance in Asia, sees the importance of live event production as it is one of the future development trends in China: "Prolight + Sound Guangzhou is at the forefront in providing hardware devices and technological solutions for music festivals in China. Also, it provides an extensive platform to connect manufacturers and suppliers with producers and organisers of music festivals."
Part 1: A Blueprint to Success in Music Festival Production
Theme: Planning and Organisation
Topic: Planning / Project Management for Music Festivals
Speaker: Real Music Acoustics & Lighting Technology Co Ltd
Topic: How Can We Better Promote EDM Festivals to Our Customers?
Speaker: Mr Koma, Director of EDM Lab (Wechat public account)
Topic: Can Safety Be Creative?
Speakers: Mr Tim Roberts, Director, The Event Safety Shop
Mr Jimmy Chan, Director of Business Development Asia,
Event Safety Alliance
Theme: Technical Applications
Topic: The Enchantment of Big Audio
Speaker: Mr Tony Andrews, Founder of Funktion One
Topic: Better Live! HQ Audio Recording for Concerts and Festivals
Speaker: Mr Andrew Levine, Director of Music and Word Production, The German Tonmeister Association (VDT)
Topic: Deploying AoIP in Live Events
Speaker: Mr Kieran Walsh, Director of Application Engineering (EMEA), Audinate
Topic: Lighting Design for Large Scale Events
Speaker: Mr Michael Chan, Lighting Designer, Lighting Insomnia
Topic: Applications of Mega Outdoor Mobile Stage in Concerts
Speaker: Mr Lee Kam Bor, Managing Director, Trinity Technology Ltd
Part 2: Dante Certification Level 3 Training @ Guangzhou
Topic: Dante Certification Level 3 – Advanced Dante Networking
Speaker: Mr Kieran Walsh, Director of Application Engineering (EMEA), Audinate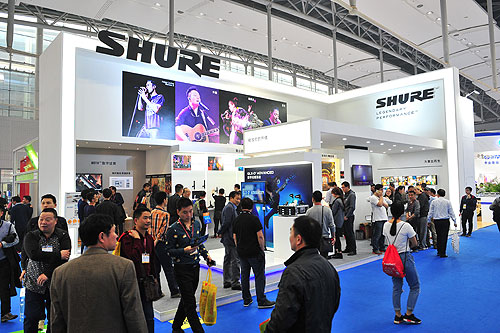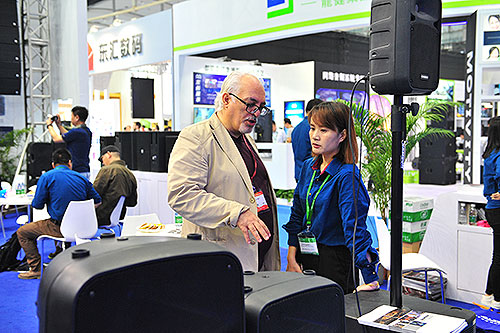 Online and Offline year round advertising package from