Synopsis of the speech given by Chief Executive Carrie Lam at the opening ceremony for Gleneagles Hong Kong Hospital on March 21.

While Hong Kong prides itself on a free market economy and a vibrant private sector, when it comes to hospital services the public sector, namely through the 42 hospitals and institutions of the Hospital Authority, remains a major provider, taking care of some 90% of all in-patient treatment in terms of in-patient bed days.
Hence, this term of the government has significantly increased its annual subvention to the Hospital Authority and has committed to an extra $300 billion capital works programme to support the second 10-year hospital development plan, improve the clinic facilities of the Department of Health, and upgrade and increase healthcare training facilities. This is, I should add, on top of the $200 billion committed through the first 10-year plan.
But that does not mean we should not promote public-private partnership in order to make better use of our resources and to provide more comprehensive and choice care for our people. Indeed, the mix of public and private sectors in our healthcare services has served Hong Kong well for decades.
The opening of Gleneagles Hong Kong Hospital also underlines my government's commitment to promoting private sector services where appropriate, and facilitating the adoption of standards to meet public aspirations. This Hospital provides 500 beds, day procedure services and a variety of specialist out-patient services. And it is the second private hospital in Hong Kong offering 24-hour accident and emergency services.
In the land tendering process, and through the service deed entered into between the government and the hospital, local residents are guaranteed at least 70% of in-patient bed days, and that more than half of in-patient services to local residents will be provided through package plans.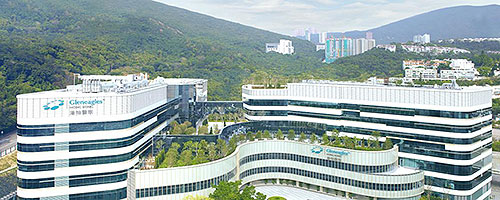 Gleneagles Hong Kong Hospital (Photo: Gleneagles)

Online and Offline year round advertising package from