On March 19, Chief Executive Carrie Lam opened WEEE*PARK, the government's waste electrical and electronic equipment treatment and recycling facility in Tuen Mun. The park has adopted advanced technology to turn the waste into reusable materials like plastics and metals through detoxification, dismantling and recycling processes. It also refurbishes some serviceable electrical appliances for donation to people in need for reuse.
Mrs Lam said the commissioning of WEEE*PARK marks a key milestone in the development of waste-to-resources facilities in Hong Kong, and demonstrates the Government's determination for achieving resources recovery. The park, with a wide range of green building features, will be accredited in accordance with the BEAM Plus standard.
"The WEEE*PARK is the newest member of the advanced waste management infrastructure that is being established as set out in the Government's Blueprint for Sustainable Use of
Resources," Mrs Lam said.
It comes after the commissioning of the T*PARK nearby that transforms sludge into energy, and will be followed by the city's first organic resource recovery centre on Lantau Island later this year and the first food waste pre-treatment facility at Tai Po Wastewater Treatment Plant next year.
"We have also awarded the contract for constructing the Integrated Waste Management Facility recently," she added.
From August 1, those who sell air-conditioners, refrigerators, washing machines, televisions, computers, printers, scanners and monitors - collectively referred to as regulated electrical equipment (REE) - should arrange for consumers a free removal service to collect the same type of equipment abandoned by a consumer by a specified collector for proper treatment by a licensed recycler.
ALBA Integrated Waste Solutions (HK) has been commissioned to design, build and operate WEEE*PARK to provide the required capacity for the proper recycling and treatment of locally generated WEEE to meet the increasing demand upon the implementation of the producer responsibility scheme on WEEE later this year.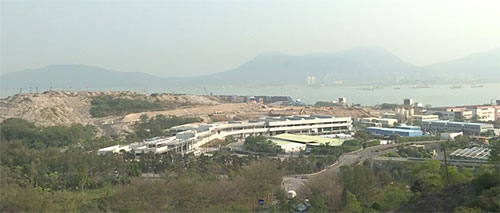 Building Materials & Equipment Suppliers Company Profiles <click here>