February 10, 2017

Main Theme for 2017MIECF: Innovative Green Development for Sustainable Future

The 10th Macao International Environmental Co-operation Forum & Exhibition (MIECF) will be held from March 30 to April 1 at the The Venetian Macao-Resort-Hotel.

2017MIECF will feature Innovative Green Development for Sustainable Future as the main theme, to enable decision makers, industry players and practitioners to collaborate in the field of sustainable development through case studies, technology exchange and enhanced interaction, and to develop practical solutions to tackle challenges on industrial and social development through close collaboration.

Hosted by the Macao SAR Government since 2008, MIECF (UFI approved event) has become an effective platform for the promotion of environmental co-operation between different sectors of the society. Each year, thousands of government officials, policymakers and environmental industry players from all over the world come together to participate in various official activities, information exchange and policy updates. With a lucrative line-up of international conference, exhibition, business matching and networking activities, MIECF offers access to unparalleled opportunities in environmental industry, from the Pan-Pearl River Delta Region of China (PPRD Region), Asia-Pacific, Europe, Portuguese-Speaking countries and beyond.
Innovative Green Development for Sustainable Future
2017MIECF features a comprehensive range of green building related exhibitors. Delegates are welcome to join a series of activities such as business matching, and association matching and different networking events. Admission is free and fringe benefits are offered for overseas professionals.
Featuring unrivaled presentations by world renowned green visionaries, leading international companies, and regional policymakers from a wide range of key industry sectors on corporate strategy, industry trends and latest technologies and policies in relations to the main theme "Green Development" and "Green Innovation".
Green Building Industry Networking Session
In view of the rapid infrastructural development in the region, to further enhance the role of MIECF as a regional exchange platform for environmental protection in the construction industry, the "Green Building Industry Networking Session" is organised to enable regional exchange of latest technology, information and business opportunities.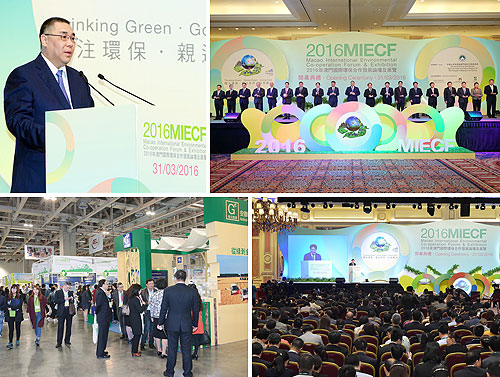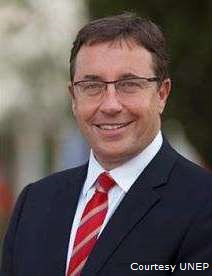 2017MIECF Keynote Speaker
Mr Achim Steiner

- Executive Director of the United Nations Environment Programme (2006-2016)
- United Nations Under-Secretary General
- Director General of the International Union for Conservation of Nature (IUCN).

Present
- Director of the Oxford Martin School, UK
- International Vice-Chair of the China Council for International Cooperation on Environment and Development (CCICED).