Secretary for Innovation & Technology Nicholas Yang attended the Digital Cities Summit hosted by Stanford University and PARC in San Francisco on October 3.
The first annual summit brought together 200 global CEOs, entrepreneurs and policymakers to focus on how disruptive technology is changing interaction among citizens, governments and commercial organisations.
Mr Yang took part in a panel discussion on the rise of urbanisation and digital technologies and met with the Director of Strategic Partnerships of the Mayor's Office of San Jose Khanh Russo.
He also spoke on Hong Kong's US$2.3 billion worth of initiatives this year to boost the innovation and technology ecosystem, and encouraged Silicon Valley entrepreneurs and professionals to explore business opportunities or pursue careers in Hong Kong.
Noting re-industrialisation is a major focus of the Innovation & Technology Bureau, he said US$1.5 billion has been invested for this purpose, including US$512 million to expand the Science Park and US$1 billion to develop an Advanced Manufacturing Centre and a Data Technology Hub.
He went to the Prospect Silicon Valley Technology Demonstration Centre to see how the non-profit urban tech innovation hub focused on solutions for sustainable, smart cities and helps start-ups. He also visited Plug & Play Tech Centre, one of the world's biggest start-up accelerators and a global innovation platform in Silicon Valley for start-ups, corporations and investors.
Mr Yang said the need to diversify Hong Kong's economy, adding innovation and technology is the tool to develop high value-added industries, especially in areas where it has strengths and potential.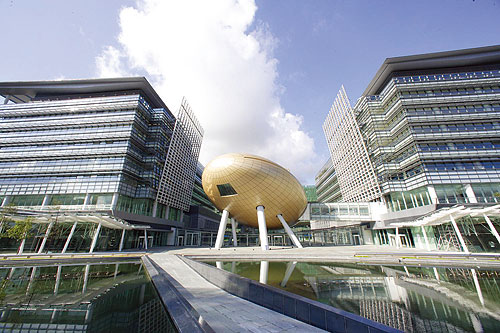 Hong Kong Science Park