January 25, 2017

A 24-storey purpose built vertical gallery building in Hong Kong

Hong Kong architects CL3 are working on the design of furniture range for three pivotal projects, including: H Queens in Hong Kong, a 24-storey tower of vertical gallery spaces for contemporary art businesses; the second phase of the Gaysorn 2 Plaza in Bangkok and Cornell University's College of Architecture, Art, and Planning, New York.

The H Queens is a 24-storey purpose built vertical gallery building in Central, Hong Kong. Dedicated to art businesses, restaurants and retail, the building aims to transform the urban environment by creating a new focus for art and entertainment alongside the historic Pottinger Street. Features include a laminated low-e IGU glass curtain wall with ceramic fitting and an integrated building maintenance unit (BMU) that includes a gondola system to facilitate the delivery of artworks through the operable facade (approx. 3.5 m by 4 m) on each gallery floor. The restaurant floors include large exterior balconies or terraces for al fresco dining, with a dramatic roof top bar.

Gaysorn 2 Plaza is the new phase of a mall in the heart of Bangkok which faces tough competition in the development of Thailand's commercial shopping outlets. This new phase comprises a retail mall of 5,500 sq m and a 30 storey office tower. Using the Thai artisans' craftsmanship and cultural heritage as an inspiration, contemporary design blends retail with attention to detail of local materials to create a warm and sophisticated ambience. An idea of porosity allows visual connection among the multiple levels of the retail environment. A 20-meter-tall cocoon-like structure made of teakwood penetrates the bridge, connecting the old and new wings. Visible from the street, it is highlighted as the architectural focal point of the development. The retail podium is scheduled to be launched in first half of 2017.

To be unveiled in February 2017, CL3 and multi-disciplinary design practice Lim+ Lu collaborate to design a furniture range for Cornell University's College of Architecture, Art, and Planning. The furniture pieces are inspired by the delivery trolleys of New York City. Conceptually designed to be flexible and adaptable to a compact urban lifestyle, the furniture pieces being fabricated in Asia and will then be transported to the college's New York studio for public usage."

For more exciting photos, please refer to the next coming issue of BUILDING JOURNAL. Subscribe Now <E-version>

For only US$16 a year, subscribers will enjoy 12 issues of Building Journal + unlimited, free access to the archives of all back issues and other titles from January 2011.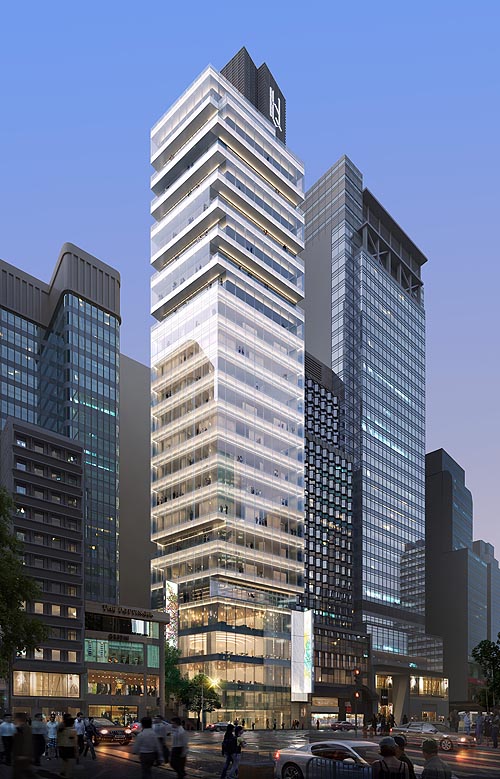 H Queens, Hong Kon

g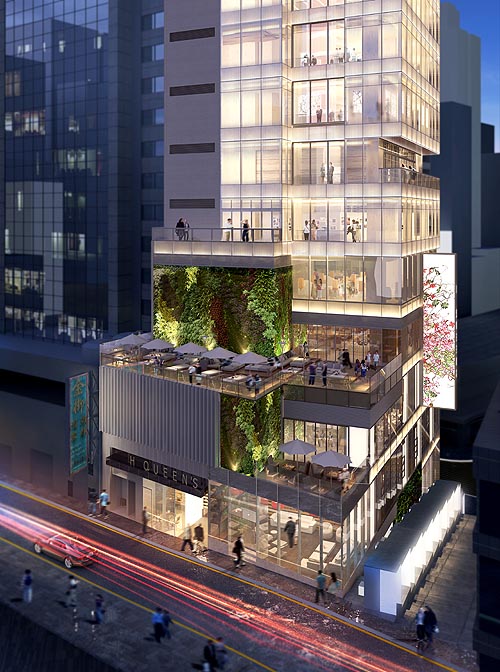 H Queens, Hong Kong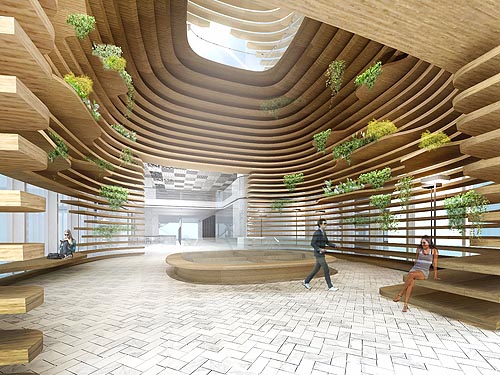 Gaysorn 2 Plaza, Bangkok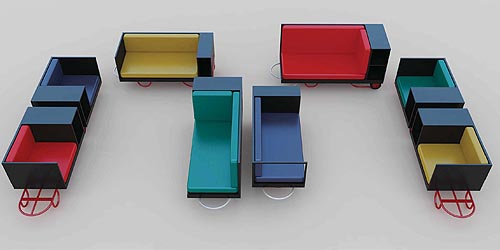 Furniture design for Cornell University's College of Architecture, Art, and
Planning, New York